What's your vision in a log or timber frame home?
Choosing a floor plan with StoneMill is so much more than picking out a blueprint. What you see is only the start of what you get! Want a bigger
kitchen? A wraparound porch? An extra bathroom? A garage on the opposite side? The complementary services of our in-house design team are available to modify one of our standard plans or customize a plan to meet your specific needs.
Whether your dream and our floor plans are identical or we partner in a design session to get everything just right, you've got options!
Plan of the Month
Belmont II
The Belmont II is a space efficient design featuring main level living. The great room area includes a spacious living room with cathedral ceiling and fireplace, along with the kitchen and dining area. The master suite, powder room, and laundry room which has an outside entrance, provide everything you need on one floor. The upstairs has two bedrooms, a bath, and a loft sitting area. Plenty of room for family or guests.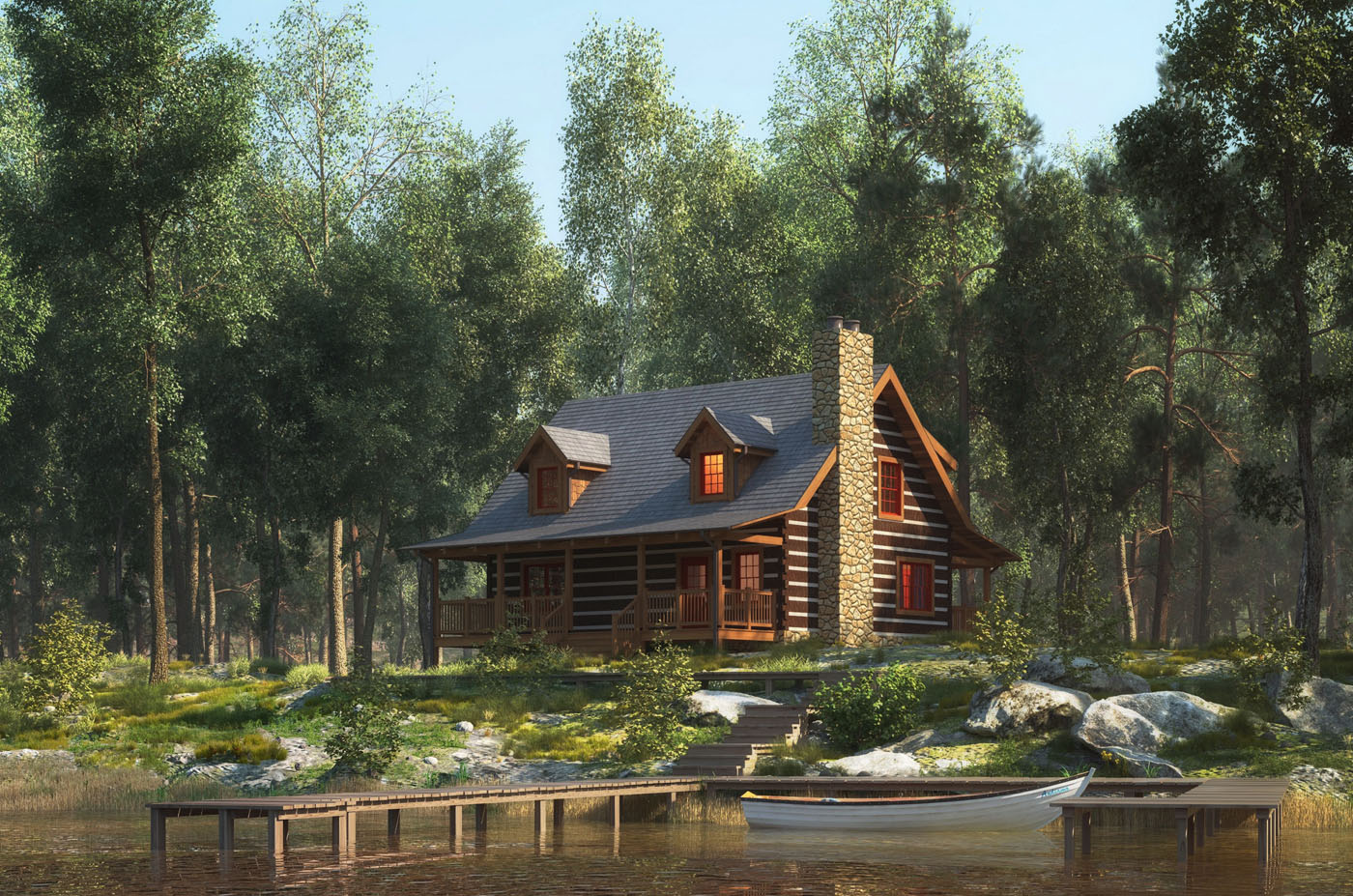 Our Floor Plans
We invite you to browse through our Floor plans. They are displayed here in order of largest to smallest.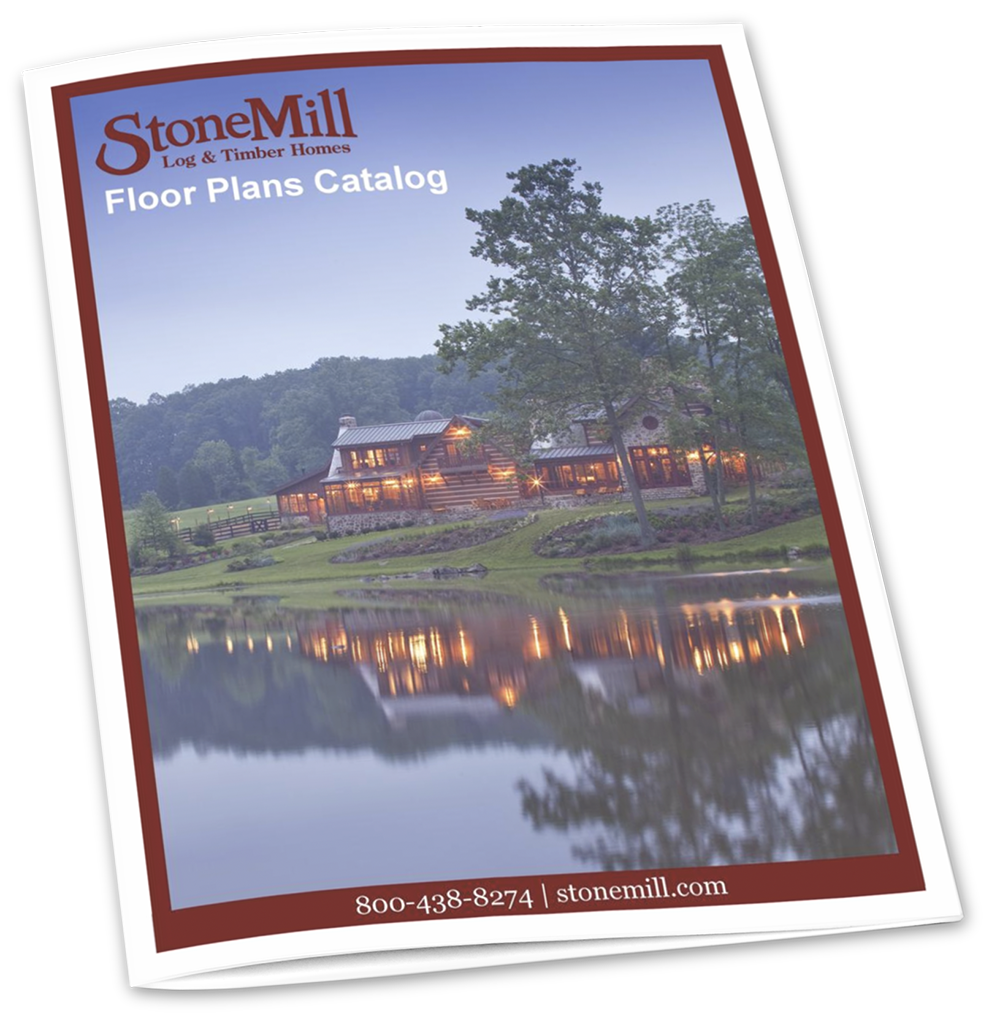 StoneMill Log & Timber Homes Design Guide
We don't build just any home. We specialize in traditional hand-hewn dovetailed flat log homes & cabins and authentic hand-pegged timber frame homes. Our craftsmen work diligently to create spaces that will stand the test of time, like those that have stood for nearly two hundred years in the Appalachian region of East Tennessee. People who build with us want something more than a place to spend the weekend or the summer or all four seasons, they want something special.
With over 40 floor plans to choose from, we're certain you'll find just the right design or inspiration to create your custom plan. Request your free information today and get ready to love where you live!