Elk River II
Elk River II
2,173 square feet, 2 stories, 3 bedrooms, 2.5 baths
Main level: 1,355 sq. ft., 1 bedroom, 1.5 bath
Second level: 818 sq. ft., 2 bedrooms, 1 bath
The Elk River II is a contemporary design with a rustic feel. The impressive great room is showcased by a gabled end featuring floor-to-ceiling windows that take advantage of natural light and spectacular views.
For those that love outdoor living, a wrap-around porch, screened porch, and an upstairs deck make this the perfect design. A main level master suite, spacious kitchen and dining area, along with a powder and laundry room complete the first level. The upstairs has two guest rooms, bath, and loft. The Elk River II is one of our more popular designs.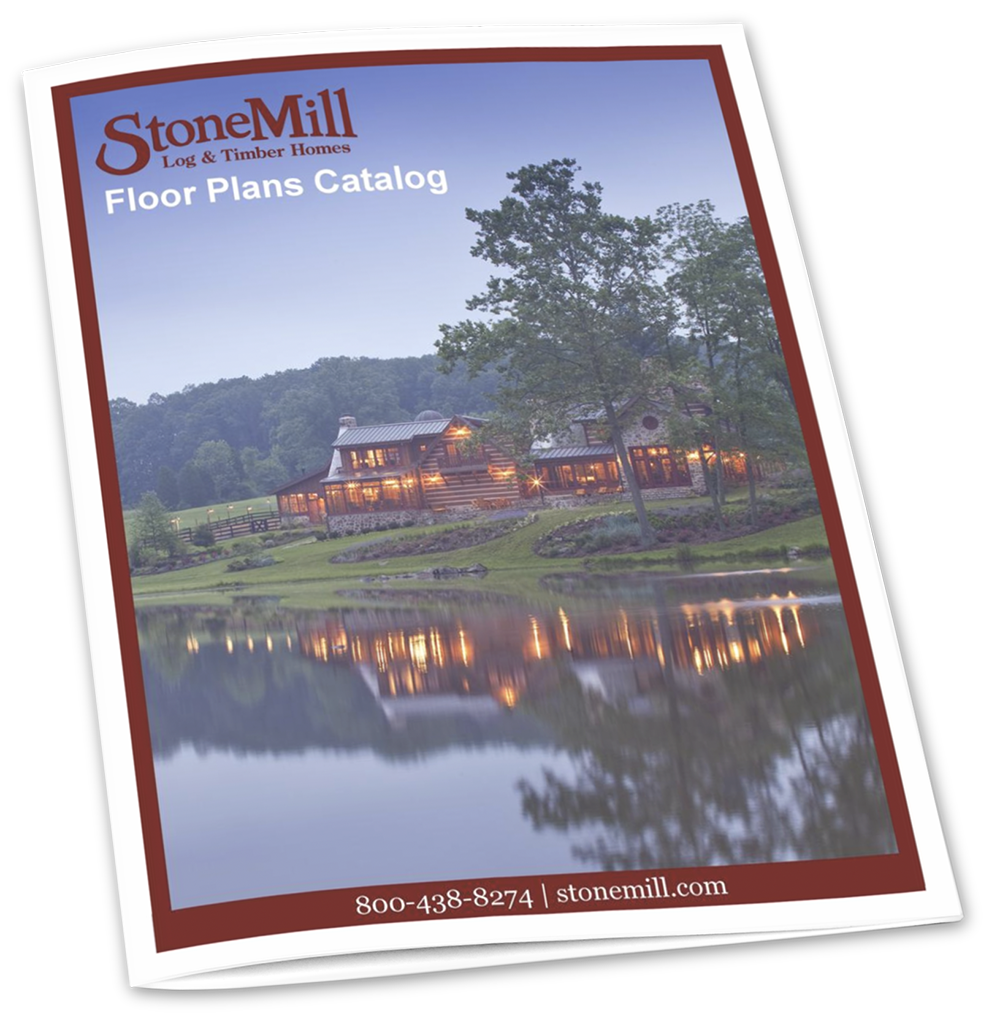 StoneMill Log & Timber Homes Design Guide
We don't build just any home. We specialize in traditional hand-hewn dovetailed flat log homes & cabins and authentic hand-pegged timber frame homes. Our craftsmen work diligently to create spaces that will stand the test of time, like those that have stood for nearly two hundred years in the Appalachian region of East Tennessee. People who build with us want something more than a place to spend the weekend or the summer or all four seasons, they want something special.
With over 40 floor plans to choose from, we're certain you'll find just the right design or inspiration to create your custom plan. Request your free information today and get ready to love where you live!