The origins of log homes dates back as early as 3,500 BC in Northern Europe and originated in the United States in the mid-1600's with Swedish-Finish colonists.  The one-room log cabins of the early American frontier have transformed today into technologically advanced, energy efficient homes that make a statement about who we are.  Log homes are dwellings constructed using horizontal logs of different shapes, sizes, and corner connections.  Log walls serve both in function and form as the structural wall and the finished look on the interior and exterior of the home saving time and money during construction.  Since 1974, StoneMill has specialized in a rectangular, dovetailed corner log construction in the following two profiles:
Chinked Log Profile
Inspired by our pioneer ancestors, the chinked log profile uses 6" x 12" or 8" x 12" Douglas Fir dovetailed logs planed smooth or hand-hewn for the authentic look. The rectangular logs are pre-drilled for wiring & channeled for insulation to increase energy efficiency in the log wall. The finished log wall will be prepped with backer insulation after electrical rough-in and chinked with synthetic chinking to seal the log wall from the external elements and increase the overall energy performance of the home.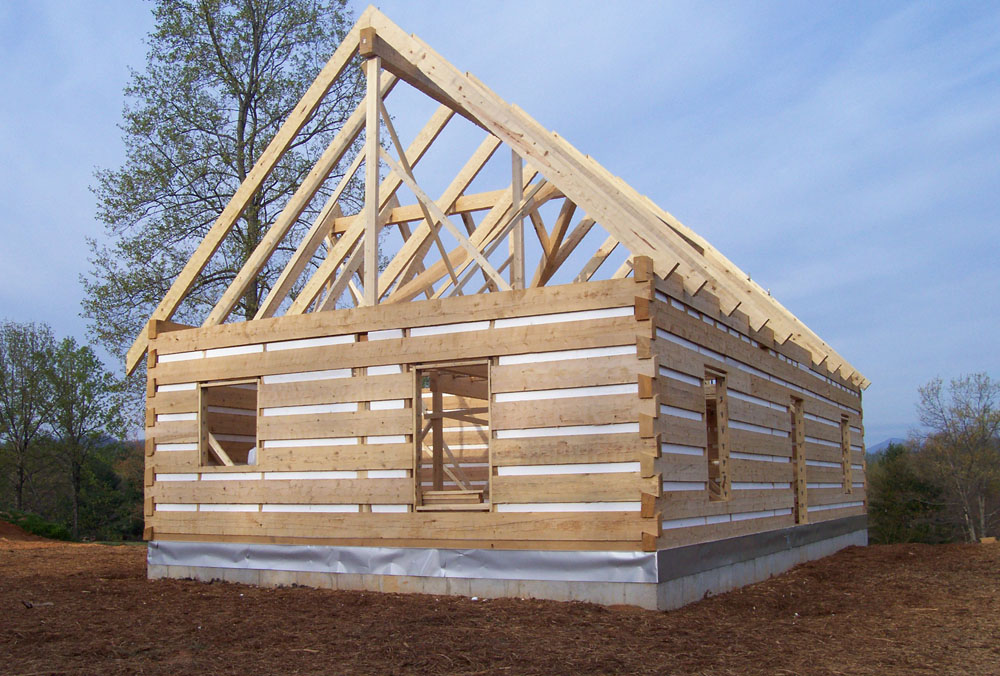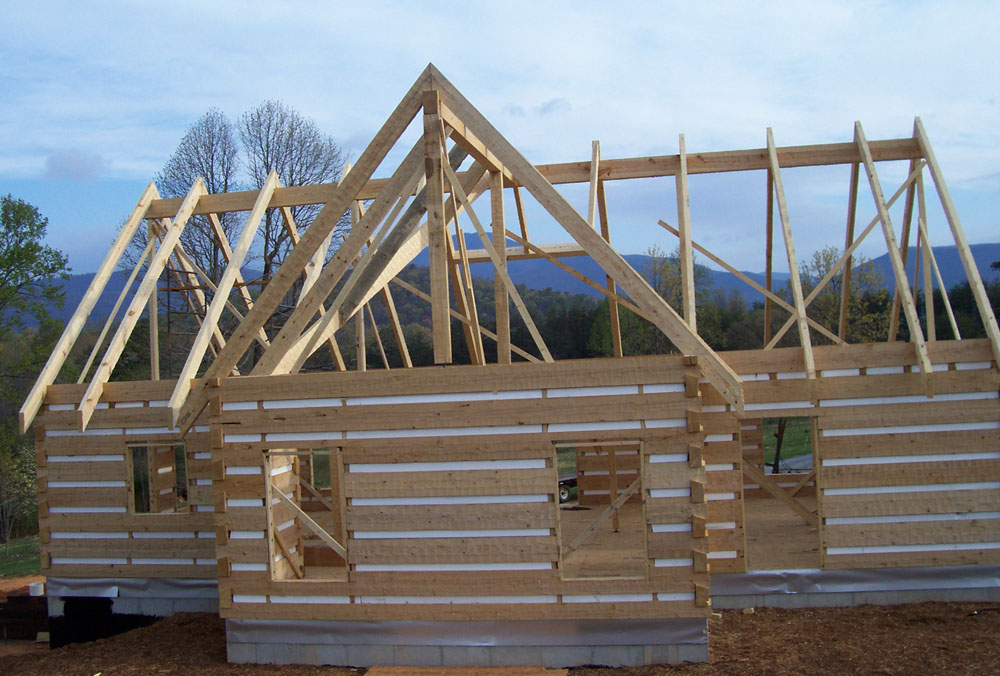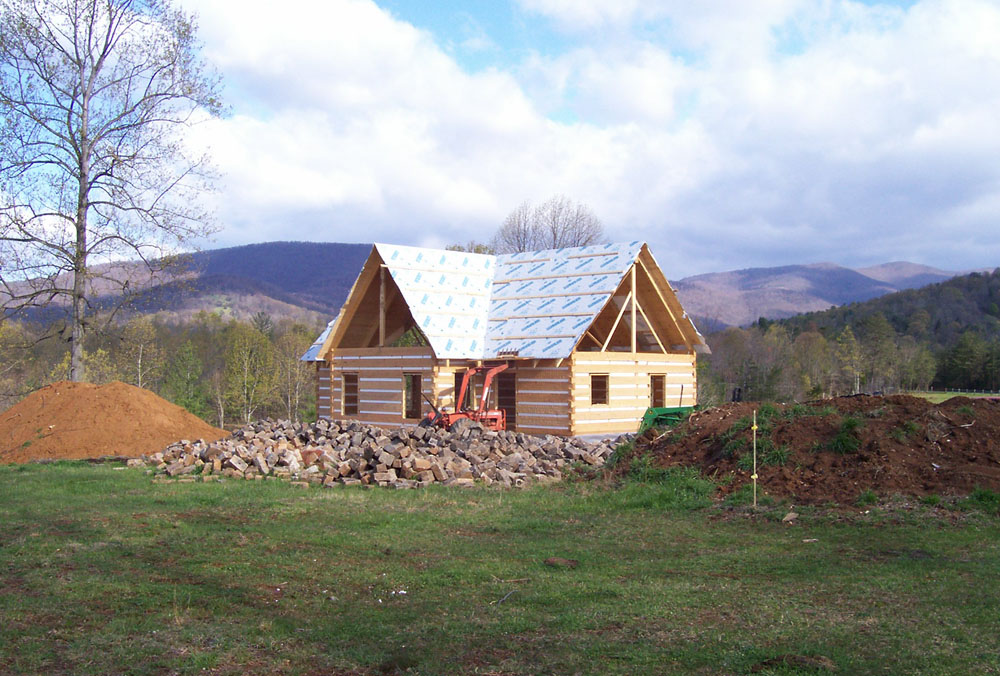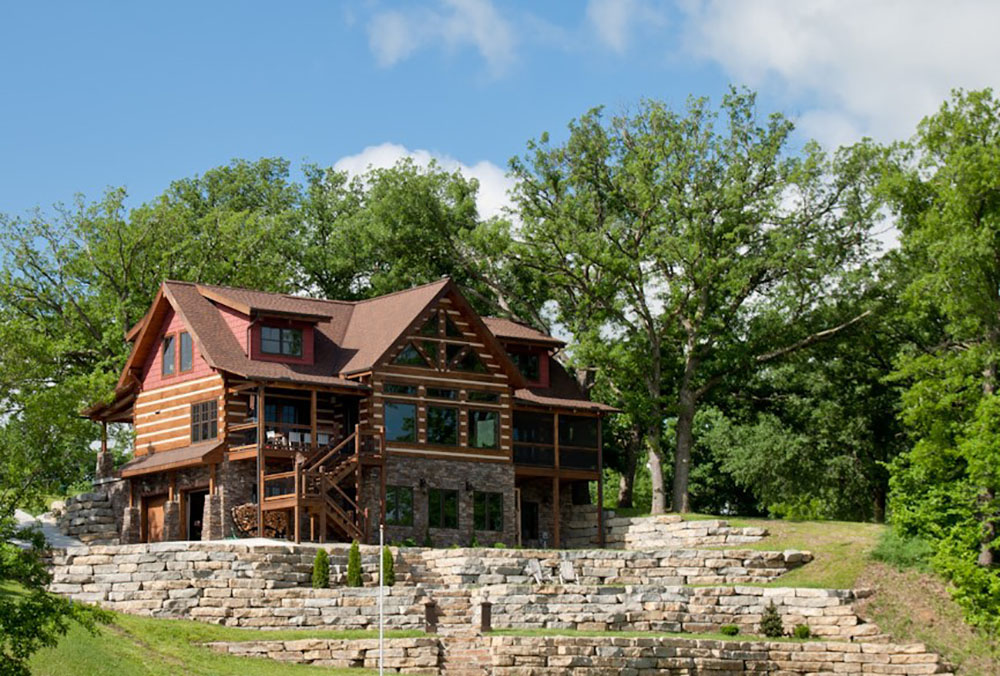 Log on Log Profile
Using the same rectangular dovetailed Douglas Fir logs, our log-on-log profile incorporates a double tongue & groove joinery for precision connection and unparalleled strength. A foam gasket and concealed caulk joint keeps the external elements out and increases the overall energy performance of the home within. Hand-hewn and planed smooth finishes are also available in this profile.